---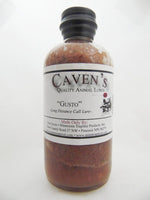 A call lure with more than a skunk smell.  

Gives off a sweet odor consisting of a dose of castor and muskrat musk.  

Consists of a thick base for longevity.  

Long last lure with a potent amount of skunk essence

Use about your set during warm weather and directly at your set when it starts to cool down. 

Target species: red fox, grey fox, coyote, bobcat, marten, fisher

**This product ships in dirt to contain the odor during shipping.